Montreal, Canada, December 6, 2021– FTEX offers the world's first Dynamic Drive for EVs, helping increase overall power output while increasing the range of EVs by as much as 30%. Supported by Creative Destruction Lab, FTEX has been approved by SDTC for seed funding during the first round of the 2021/22 fiscal year. 
SDTC announced an investment in FTEX among the 38 clean tech companies funded across Canada through their Seed Fund. The seed fund's model calls on business accelerators and incubators across Canada to partner with STDC in identifying startups for investment. These organizations nominate companies in their portfolios that meet the government's funding criteria. Below is a summary and link to the SDTC announcement made this morning at 10h00 EST.
SDTC Celebrates its Biggest Seed Fund Round 
Partnering with over 60 accelerators across Canada, Sustainable Development Technology Canada announced funding of $3.8M for 38 promising new cleantech companies across Canada – its biggest seed fund round to date.  
With funding for companies in every corner of the country – this round showcases the regional diversity of Canadian entrepreneurs. Today's funding also includes the largest cohort of women-led firms approved in a single Seed Fund round, representing 32% of the funded companies.  
SDTC's seed funding will allow today's entrepreneurs to launch their innovations to the next level. The Seed Fund Program supports promising early-stage Canadian clean tech entrepreneurs by providing grants of $50,000 to $100,000 to innovative technology projects with the potential for important environmental sustainability. Seed Fund applicants are nominated by SDTC's partnership of Canadian accelerators, incubators, and entrepreneurial service organizations. To learn more, click here.  
The high-potential early-stage firms receiving funds today are developing technologies that span a variety of sectors, from data-enabled technologies such as Internet of Things (IoT) to producing lab-cultivated meat, to sustainably launching satellites into space, these companies are bringing ground-breaking sustainability solutions to Canadians. 
"In their early stages of growth, businesses have the biggest challenges ahead of them," said Leah Lawrence, President and CEO of SDTC. "At SDTC we are proud to support and invest in small Canadian clean tech businesses to help them reach their full potential. Congratulations to the successful recipients of this round, your dedication to sustainability will continue to inspire more Canadians to innovate and discover solutions for a greener planet."  […]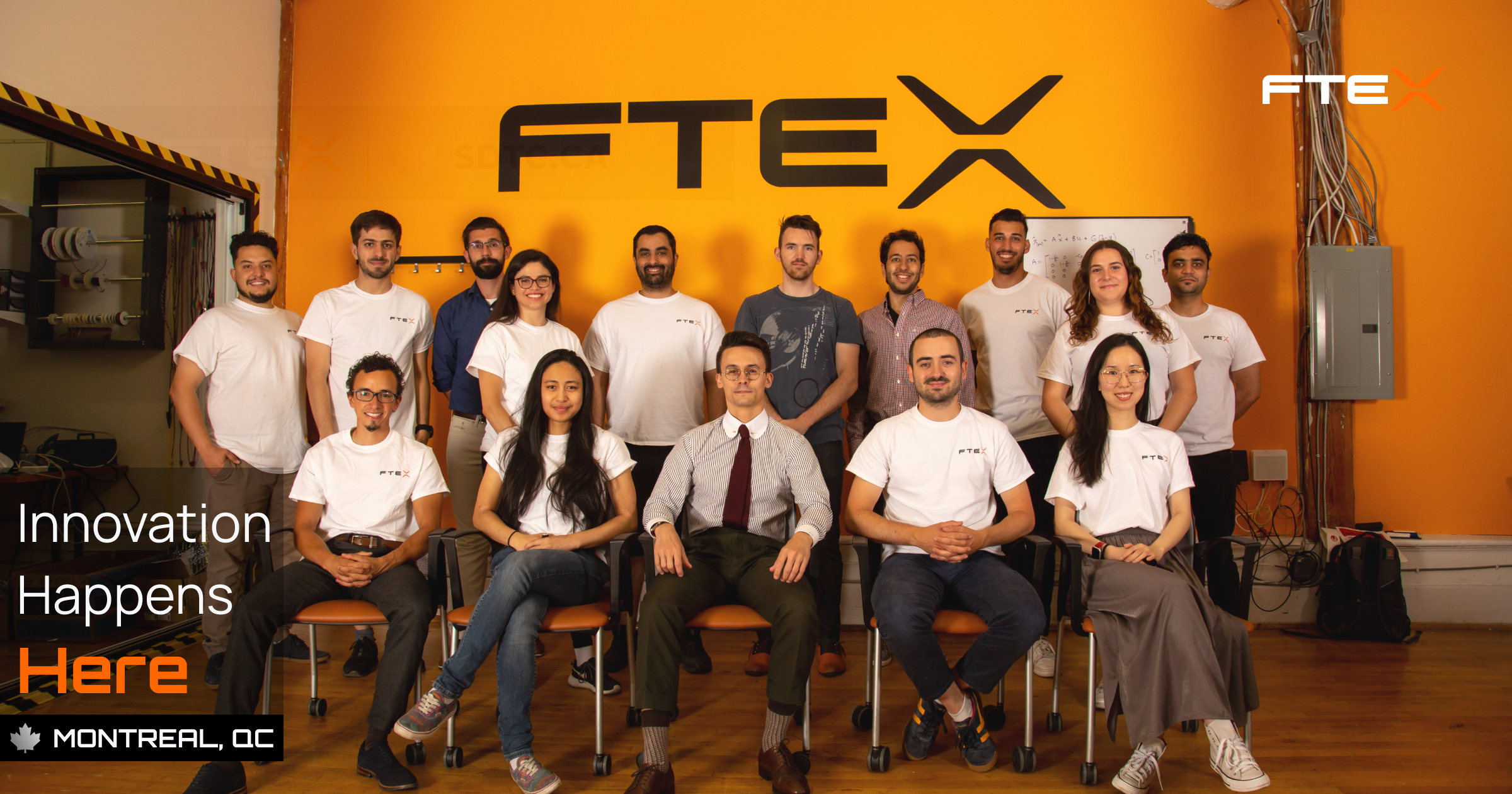 How FTEX Plans to Use its Investments
"We plan on using the SDTC funds to help us bring our product to market in 2022." said Ramee Mossa, CEO of FTEX. "We have purchase orders from 3 companies for a total of 10,000 units for 2022. Our objective for the SDTC financing is to complete the required design for manufacture and design for testing iterations. For this period, we will also complete FCC and CE certifications for the product and complete the firmware and software development for our project in conjunction with the InnovÉÉ Partenar-IA project. We will also work on securing our supply chain which has become a greater challenge in the post-covid era."
About Sustainable Development Technology Canada
Sustainable Development Technology Canada (SDTC) helps Canadian companies develop and deploy competitive, clean technology solutions, to help solve some of the world's most pressing environmental challenges: climate change, clean air, clean water and clean soil. By taking a cross-Canada approach, from seed to scale, and in partnership with the best peers and experts, SDTC is the global benchmark for sustainable development innovation programming.
38 Companies Approved for Funding:
Find out more about the 38 Canadian companies approved by SDTC  for seed funding during the first round of the 2021/22 fiscal year by clicking this link!
Stay connected 
Follow FTEX on social media. 
Twitter, Facebook, Instagram, and LinkedIn 
Source:
SDTC Website: https://www.sdtc.ca/fr/tddc-celebre-son-plus-grand-cycle-de-fonds-de-stimulation/ (December 9th, 2021)
Media Contacts:
Sue Toscano
Toscano Communications for FTEX
781-754-0414
Silvana Huaman
silvana.huaman@ftex.ca
FTEX
+1-514-466-3839