Greetings EV enthusiasts!
We're happy to announce the launch of the FTEX "X-Rider" Program in North America.
As of August 14th, 2021, we welcome two new members into the FTEX Team, as our first "X-Riders". We have the pleasure to present Edward "Shreddie" Mckay Perez and Marvin "Boomber Marv" Dorsay as our 1st and 2nd overall picks of the X-Rider Program.
Better known as "Shreddie" in the e-bike community, Edward is our first "X-Riders" draft pick. He offers substantial experience and passion to shred the road with radical control over his e-bike. As demonstrated on his YouTube account, Shreddie knows what he's doing and clearly understands the need for a reliable and efficient motor controller before roasting every corner!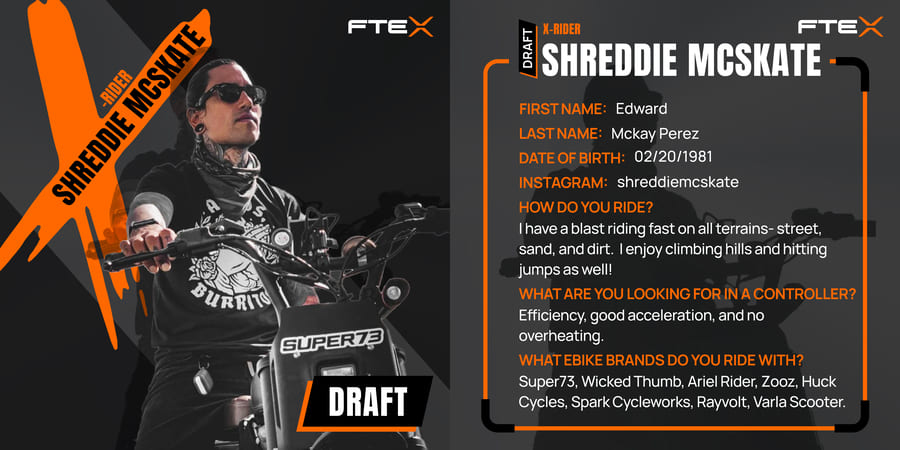 "Bomber Marv", is your go-to guy when you'll eventually need a new e-bike built, repaired, or advise on: How to adjust your electric bike to your riding style and gain more control. He has more builds than a factory! His experience and enthusiasm for building and sharing his e-bike knowledge made it an easy choice for us. Stay tuned as his YouTube Channel Premiere will be live soon!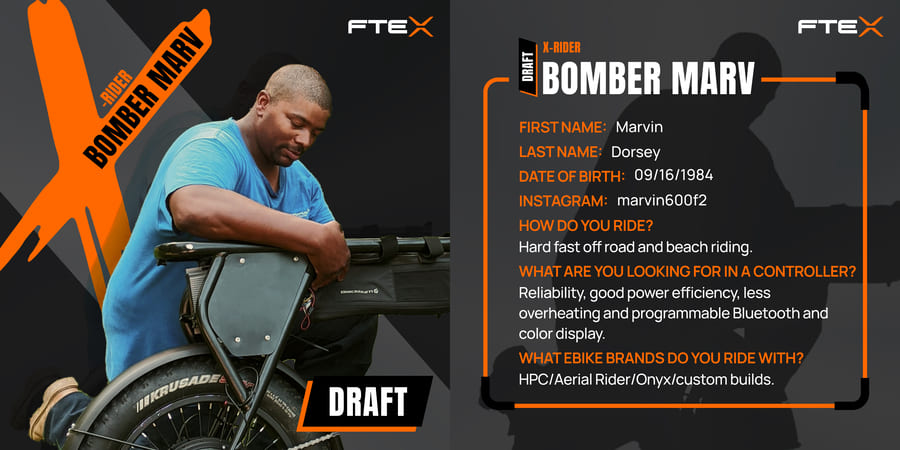 The "X-Rider" Program is an FTEX Team initiative to celebrate the EV enthusiasts community and promote the work of pro users in the upgrading of e-bikes, e-scooters, e-motorcycles with smarter motor controllers, and connected features.
Follow us on Linkedin,Twitter , Instagram, Facebook, and YouTube to take part in our journey towards promoting efficient ways of riding for a greener world!
To become part of the "X-Rider" Program and receive exclusive perks, DM us in IG to show us why you're a great fit. Or send us an email at: belal.provencher@ftex.ca