FTEX Joins the Light Electric Vehicle Association (LEVA) of North America.
FTEX, an innovative firm focused on the fast-growing field of motor controllers for electric vehicles (EVs), has now joined the North American LEVA Association. With a focus on improving electric vehicle riders' experiences, this Montreal start-up has developed the world's first Gallium Nitride (GaN) smart motor controller for any electric bike, scooter, moped, or other electric vehicle running on single or dual hub motors. 
FTEX's pioneering hardware and software technology powered by GaNFETs has established the company's expertise in the industry for electric vehicles performance, connectivity, and control. Moreover, to provide riders with a more organic experience, FTEX is developing a mobile app that communicates directly with the motor controller of the EV, providing riders with more control over its performance.
FTEX GaNRunner Core 1:
The GaNRunner (GNR) is available in two configurations: single and dual motors with voltages ranging from 24 to 72 volts. The GNR-S750 and GNR-S1500 are for single hub motors, whereas the GNR-D750 and GNR-D1500 are for dual hub motors. Click here to learn more about their specifications!
The GaNRunner features include:
Hardware powered by GaNFETs:
Incorporating next-generation transistors, GaNFETs, into our hardware enables our solutions to be highly efficient, reliable, and small.
Robust technology:
FTEX controllers offer active thermal management and multi-level fail-safes increasing their reliability to prevent overheating and thermal shutdowns under high-power demand.
Advanced software enabled by GaNs:
FTEX's proprietary algorithm optimizes GaNFETs at the firmware level for the highest degree of precision and control, resulting in an unrivalled precision F.O.C. waveform delivering up to 15% range and power increase, and smoother accelerations.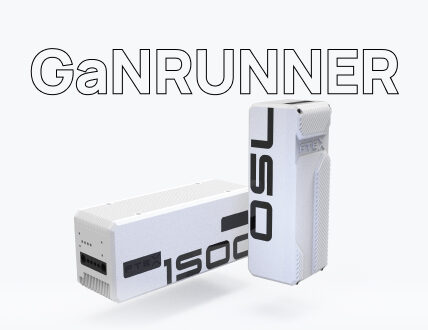 FTEX Single and Dual Motor Controllers.
First Rider-Centric FTEX Evionics Suite
The FTEX's Evionics Suite originates from the vision of an organic riding experience that will drive the adoption of electric vehicles. For riders to interact with their vehicle, FTEX has designed a smart, yet easy to adopt mobile app for all types of riders that seek increased performance, connectivity, and security features in a seamless riding experience.
The Evionics App includes:
More Connectivity:
Through Bluetooth in the Core 1 and IoT in the Core 2 versions of the solution, riders can communicate directly with the FTEX controllers and make over-the-air upgrades, run instant diagnostics, request customer support, and more.
More control:
Users can now control their e-bikes intuitively by choosing riding modes, acceleration settings, smart route navigation, custom parameters, and understanding fault codes from their latest diagnostics without being familiar with the electronic components found in an e-bike.
More Safety & Security:
FTEX is driving the adoption of EVs by providing safety & security to riders with the introduction of features such as GPS tracking and  locking, in-motion notifications, collision text, and much more.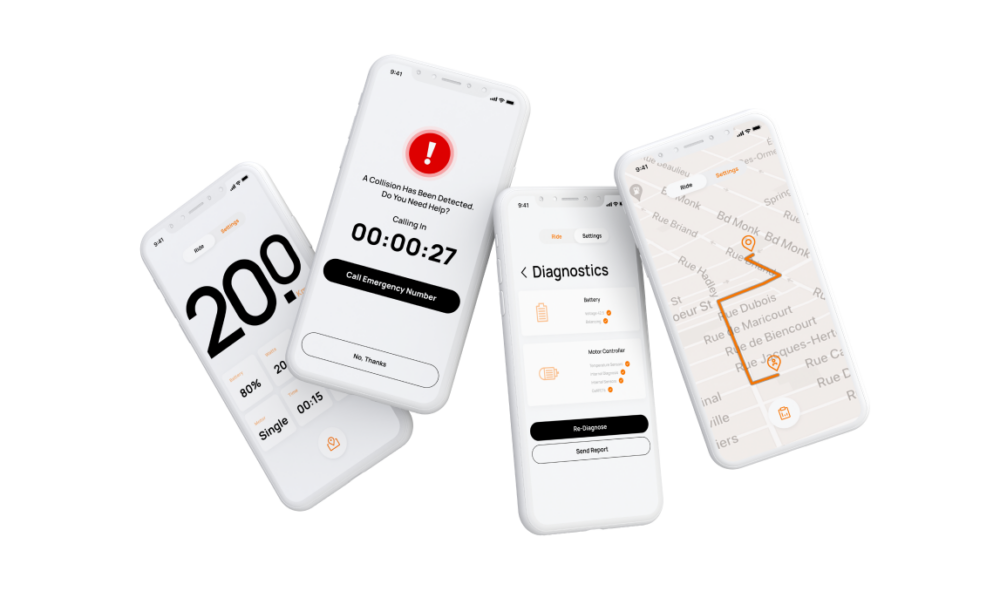 FTEX Evionics Mobile App for electric bikes.
Joining LEVA
FTEX is proud to join the Light Electric Vehicles Association (LEVA), an international organization that represents the strategic interests of light electric vehicle retailers, dealers, distributors, manufacturers and suppliers to promote the development, sale, and use of LEVs worldwide. FTEX looks forward to expanding their network and offering a complete solution engineered in North America for electric vehicle manufacturers and riders in the future. By joining LEVA, FTEX believes it will help grow the widespread and rapidly growing use of EVs.
You can reach us here by contacting Silvana Huaman at 514-466-3839 or silvana.huaman@ftex.ca