After two weeks of deliberation, net-zero objectives now encompass around 90% of the world, up from 30% two years ago. During the same time period, 154 nations reported almost 80% of worldwide emissions. In addition to resolving to eliminate deforestation by 2030, 130 nations promised to cover 90 percent of the world's forests by 2030. Here's a compiled list of summit events and climate change commitments thus far: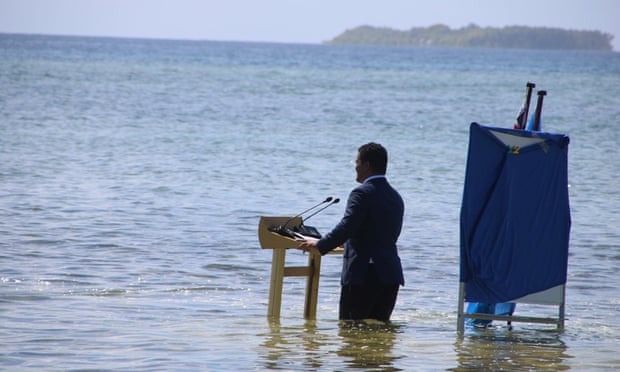 Standing in the water, Simon Kofe makes a statement about Tuvalu's international relations in Funafuti, Tuvalu. Photograph: Tuvalu Foreign Ministry/Reuters photo
If You Don't See it, Now You Do!
"The statement juxtaposes the Cop26 setting with the real-life situations faced in Tuvalu due to the impacts of climate change and sea level rise and highlights the bold action Tuvalu is taking to address the very pressing issues of human mobility under climate change," Kofe said in his video message.
COP26 is the Most Carbon-Intensive Summit.
A report for the UK Government by Arup states 102,500 tonnes of CO2 is due to be released by the summit in Glasgow, and 60% of this comes from international flights.
Focused on Phasing Out Oil and Gas.
Six new members of the Beyond Oil and Gas Alliance (BOGA), led by Costa Rica and Denmark, were announced today in Paris: France, Greenland, Ireland, Quebec, Sweden, and Wales.
All members will pledge to stop issuing new oil and gas exploration and production licenses. In addition, they must set a timeline for oil and gas exploration and production that is consistent with the Paris Agreement.
US and China will Work Together.
US and China published a declaration that they would work together on enhancing emissions-cutting action in the 2020s to meet the goals of the Paris climate accord to limit global warming to "well below" 2C above pre-industrial levels and pursue efforts to limit it to 1.5C.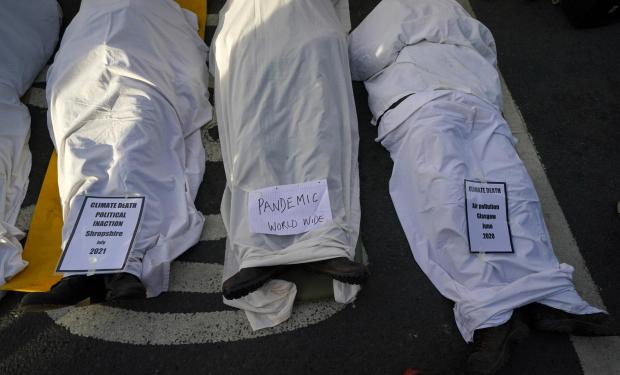 COP26 Climate Activists: The Final Climate Chance
Scientists Warning.
Scientists have warned that keeping temperature rises to 1.5C requires global emissions to be cut by 45% by 2030, and to zero overall by mid-century but countries' plans for this decade leave the world well off track.
For additional information on last week's Climate Summit's commitments and initiatives click here.