Last week, the FTEX team was interviewed by Hélène Baril from LaPresse.
Madame Baril took us down memory lane, looking back at how our efforts were initially focused on developing a long flight time drone that would be effective in cold climates and harsh conditions. Our product attracted interest from the mining industry, until the pandemic hit and suddenly put a halt to all projects.
Then, we realized that the power electronics we had developed were perfectly suited for light electric vehicles, such as electric bicycles. A much larger market, that of energy management systems for electric vehicles, then opened up for FTEX.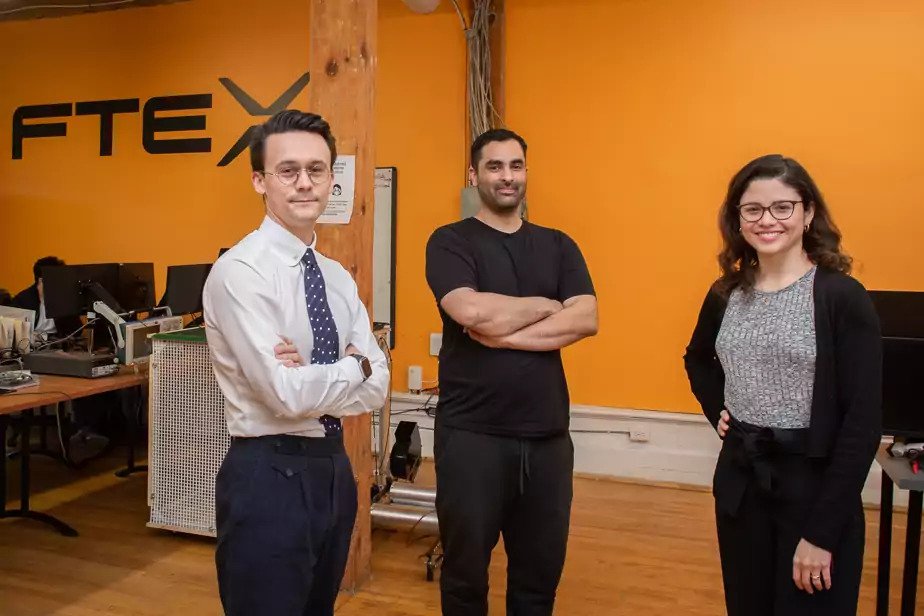 PHOTO CATHERINE LEFEBVRE, COLLABORATION SPÉCIALE LA PRESSE
Today, FTEX's target market is manufacturers of bicycles, scooters, motorcycles, and snowmobiles; called original equipment manufacturers (OEMs) in the industry. All of which are focusing on electrification and are obsessed with increasing the performance of their products. FTEX's products could potentially interest manufacturers of larger vehicles as well.
FTEX's pioneering hardware and software technology powered by GaNFETs is establishing a new standard for performance, connectivity, and control. Moreover, FTEX provides a free configuration tool, and to provide riders with a more organic experience, FTEX is developing a mobile app that communicates directly with the motor controller of the EV; allowing access for more control over its performance. Among the anticipated features available through the app are remote locking and unlocking of the bike and location tracking.
To read the full article (in French), visit: PME Innovation | L'électrification avec de l'ambition
FTEX works to ensure sustainable e-mobility solutions by providing intelligent power management.
To find out more, click here to contact the FTEX team.
Media Contacts:
Sue Toscano
Toscano Communications for FTEX
781-754-0414
Silvana Huaman
FTEX
+1-514-466-3839