As featured in Eurobike published on July 6, 2022.
July 2022—FTEX, a pioneer in precision motor control systems for e-mobility applications, will showcase its Evionics Suite and demo its ultra-efficient gallium nitride (GaN) motor-control technology at EuroBike 2022 (Messe Frankfurt Halle 8.0 / L62).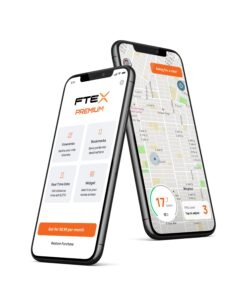 FTEX's Evionics Suite establishes a new standard for performance, connectivity, and control for e-bikes. The suite combines Evionics Power, a next-generation GaNFET-based motor controller, with the Evionics App and Evionics Comms IoT module. Together, these key elements provide riders with a more natural experience communicating directly with the motor controller of the e-bike and allowing for more customization over the e-bike's feel and performance.
"FTEX has created a powerful ecosystem for e-bike brands with our Evionics Suite, moving beyond isolated motor control to deliver an enhanced full system control," said FTEX's CEO, Ramee Mossa. "We saw an opportunity in the market for our technology to redefine how brands deliver riding experience. Our Evionics Suite brings a new level of connectivity, interoperability, and customization never seen on personal electric vehicles."
FTEX: Feel the difference.
Stay connected
Follow FTEX on social media: Twitter, Facebook, Instagram, and LinkedIn